This is why we do, what we do
Amazing Amazing Amazing! One word to describe Wild & The Moon is "Amazing", because the whole menu is not just plant-based, but all the food is homemade, organic and even gluten-free! The salads, dishes and the appetizers are quite unique and tasty with amazing flavors. Highly recommended spot for all fellow-vegans - a total must try!
Organic, homemade and gluten-free! The entire experience was phenomenal. I am not a vegan, but I don't eat dairy or gluten. It was so nice not to have to worry about the ingredients in my meal. The flavors in the dishes are out of this world. To top it all off, the decor, the atmosphere, and the staff were amazing.
A place to unwind and relax! Amazing coffee and the freshly baked gluten free pastries are the best. The ambiance of the cafe will give you the best chill vibes. The staff are very knowledgeable and capable, and provided everything I needed. Well done, guys! Keep spreading the best plant-based vibes!
Wild & The Moon offers a delicious selection of cold-pressed juices, nutmylks, smoothies, salads, soups, desserts, super bowls, and snacks to provide a healthy alternative to the urban crowd.
Good for you, good for the planet & delicious
Cold-pressed Juices
Unpasturized juices without high pressure treatment
(No HPP).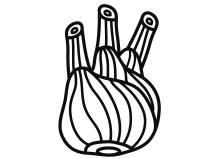 Organic Agriculture
Made from organic products, without added sugar or preservatives.
Extra Fresh
Juices produced to order to guarantee optimum freshness.
Enriched with Superfoods
Juices enriched with healthy food (spirulina, maca, etc).
Wild and The Moon detoxes are ideal for taking a break and allowing your body to get rid of toxins. Developed to cleanse the system in depth, it restores vitality with a plant-based diet made up of pure and ultra fresh ingredients.
Wild and The Moon uses high quality ingredients. Their dishes contain both low glycemic index and vitamins, minerals, fibers, plant-based proteins... The banana cake is a perfect example: there is no added sugar, it only contains fruits and mixtures of flour and oleaginous.
Wild & The Moon is a lifestyle movement created by a tribe
of food lovers, chefs, nutritionists and naturopaths.
Fill up on energy and inspiration with our Wild stories: recipes, tips, events, news…
Wild & the moon believes detoxing should be synonymous with pleasure. Detoxifying allows you to reset and recharge, helping find balance between our life, the needs of our body and...
Receive all our Wild news by subscribing to our newsletter!
100% PLANT-BASED
LOCAL & ORGANIC
GLUTEN-FREE
Homemade
Cold-Pressed
No HPP
100% PLANT-BASED
LOCAL & ORGANIC
GLUTEN-FREE
Homemade
Cold-Pressed
No HPP